Ballkan Petrol, founded by Abaz Haliti, started operations in 1990, as an enterprise for the sale of petroleum products and lubricants, mechanization, agricultural and food products.
The rapid development of the company was interrupted in the late 1990s due to the developments in Kosovo.
In the year 2000, the company regained its development trends, expanding its capacities and the scope of operation. Thus, the opening of the second fuel pump on the Ferizaj-Kaçanik highway in 2001 marks the initiation of a network of multifunctional gas stations.
A major turning point in the development of the corporation is the opening of the factory for the production of motor and industrial oils "PrimOil" in 2006.
In 2010, the corporation expanded its scope of activity in the energy sector with its "Ballkan Petrol Energy" department, which quickly became the main contractor of the core energy projects in Kosovo.
Today, Ballkan Petrol enjoys an excellent reputation in the sector of oils, fuels, energy, and gastronomy in Kosovo and the region.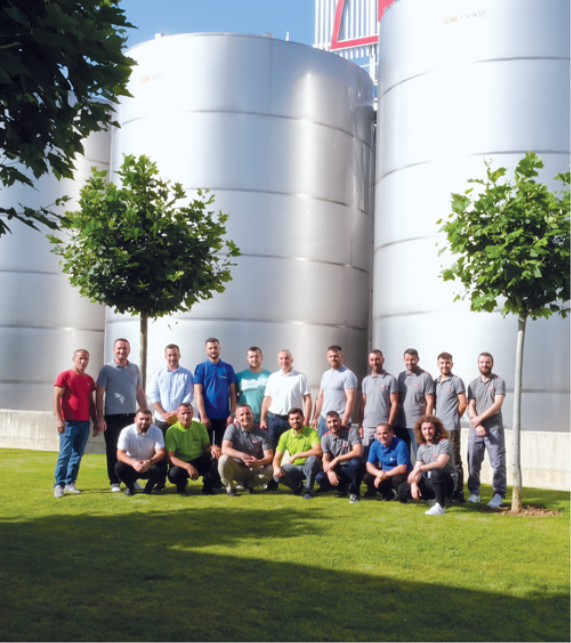 Our main goal is to continually
increase the quality of our products
and services, as a precondition to
build and sustain the trust of our
customers and business partners.

By building bridges of sincere
cooperation and by enabling new
opportunities for citizens and
businesses, in a region where the free
flow of people, goods, and capital
exist, we see Ballkan Petrol and
PrimOil products reach the level of
the top European brands.

We believe that production ennobles
the human soul, therefore we
constantly invest in the modernization
of our technology, applying the most
modern standards to increase the
quality of production and occupational
safety at work. With the special care
we pay to humanity and nature, we
aim to set new standards of corporate
responsibility in Kosovo and the region.